Collections
Open for Submissions
Published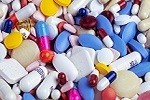 Guest Editors:
Kinda Ibrahim: University of Southampton, UK
Lisa Kouladjian O'Donnell: University of Syndey, Australia

Submission Status: Closed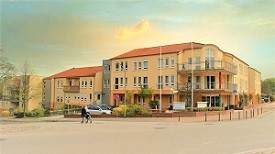 Guest Editors:
Gary Mitchell: Queen's University Belfast, UK
Hilde Verbeek: Maastricht University, Netherlands

Submission Status: Closed
2021
With the number of older persons projected to double to 1.5 billion individuals by the year 2050, population aging has become a burgeoning global phenomenon. With frailty demanding further understanding of its epidemiological characteristics and course, advancements in frailty research are imperative for better understanding of how to diagnose, reduce and mediate the drastic impact frailty has on aging populations.
The topic of aging has attracted a significant volume of research throughout the years, inspiring studies across all disciplines. To embrace the advance of aging research, we announce a cross journal collection themed Nutrition, Physical Activity and Aging. The collection is calling for papers investigating major areas of aging, nutrition and physical activity, and welcomes population-level, clinical as well as cellular aging research.
Top Altmetric Articles of 2021

Please click here to find out which articles published in BMC Geriatrics in 2021 received the most attention in the mainstream media, public policy documents, social networks, post-publication peer-review forums, and more.
Annual Journal Metrics
Citation Impact
4.070 - 2-year Impact Factor (2021)
5.267 - 5-year Impact Factor (2021)
1.693 - SNIP (Source Normalized Impact per Paper)
1.153 - SJR (SCImago Journal Rank)

Speed
68 days to first decision for all manuscripts (Median)
83 days to first decision for reviewed manuscripts only (Median)

Usage
4,894,399 Downloads (2022)
3,617 Altmetric mentions
Follow
Sign up for article alerts and news from this journal