Aims and scope
BMC Geriatrics is an open access journal publishing original peer-reviewed research articles in all aspects of the health and healthcare of older people, including the effects of healthcare systems and policies. The journal also welcomes research focused on the aging process, including cellular, genetic, and physiological processes and cognitive modifications.
Become an Editorial Board Member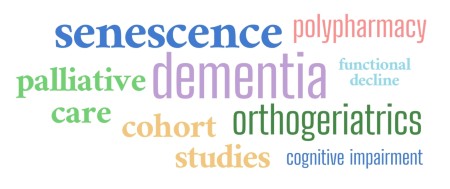 We are now recruiting Editorial Board Members for our journal to join our team of academic editors in assessing manuscripts in the field of geriatrics.
Read More
BMC Series Blog
Top Altmetric Articles of 2021

Please click here to find out which articles published in BMC Geriatrics in 2021 received the most attention in the mainstream media, public policy documents, social networks, post-publication peer-review forums, and more.
Annual Journal Metrics
Citation Impact
4.070 - 2-year Impact Factor (2021)
5.267 - 5-year Impact Factor (2021)
1.693 - SNIP (Source Normalized Impact per Paper)
1.153 - SJR (SCImago Journal Rank)

Speed
68 days to first decision for all manuscripts (Median)
83 days to first decision for reviewed manuscripts only (Median)

Usage
4,894,399 Downloads (2022)
3,617 Altmetric mentions
Follow
Sign up for article alerts and news from this journal