Editor Profiles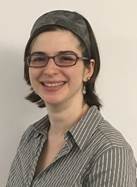 Tovah has been an Editor for BMC since 2016 and has been working on BMC Geriatrics since 2017. Before moving into publishing, Tovah received her Ph.D. from Johns Hopkins University, USA, where she studied calcium signaling in yeast, developing a novel microscopy probe for real-time measurement of calcineurin activity. An early fascination with Punnett squares lead to a focus on genetics, which then broadened into an interest in the communication and application of scientific research across disciplines. Tovah is an editor for the BMC series blog and is interested in promoting best practices in health care.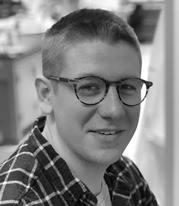 Oliver has been Manuscript Editor for the BMC Series journals since October 2019. He has a Bachelor degree in Biology and a Master by Research degree specialised in Behavioural Ecology and Reproductive Evolution, both from the University of Lincoln. Here he studied the effect of Life history evolution and female reproductive architecture on spermatozoa diversity across complex mating systems before moving to Syracuse, NY to continue his research by using integrative molecular approaches at the Center for Reproductive Evolution. He then joined the BMC Series as an Assistant Editor in September 2018 and is excited to continue to work for the BMC Series journals, driving the development of Open Access as Manuscript Editor.
Public health, nutrition and epidemiology
Danan Gu earned a Ph.D. degree in demography in Peking University in 2001. He worked as a lecturer, assistant professor, and associate professor at the Nanjing College for Population Program Management, Nanjing, China in 1986-2003, as a research scientist at Department of Public Policy, Center for Aging Studies and Human Development, Duke University, USA in 2001-2008, and at the United Nations Population Division since 2009. His research interest mainly covers health and longevity (disability in particular), population aging, estimates and projection, and urbanization. He had more than 150 publications, of which more than 80 are in English. He is Section Editor of BMC Geriatrics since 2012.
Health services research
Koen Milisen (PhD, RN) was trained as a health scientist and as a nurse. He is full Professor of Care for Older Persons at the Department of Public Health and Primary Care, KU Leuven (Belgium) and Clinical Nurse Scientist at the Division of Geriatric Medicine at the University Hospitals of Leuven (Belgium). He has extensive clinical, teaching and research expertise in the care for frail older persons. More specifically his work focuses on delirium, falls and restraint use; and on the development of geriatric care models. Dr. Milisen is president of the Flemish Center of Expertise for Falls and Fracture Prevention, president of the UZ Leuven Delirium Working Group and council member of the European Delirium Association. He joined the editorial board of BMC Geriatrics (as Associate Editor) in 2009; and is Section Editor since 2012.

Biology and technology
John Tower received his PhD in 1988 from The Johns Hopkins University School of Medicine, Biochemistry, Cellular, and Molecular Biology Training Program, where he worked under the direction of Dr. Barbara Sollner-Webb on the topic of rDNA transcriptional regulation. He subsequently undertook postdoctoral training with Dr. Allan C. Spradling, at the Department of Embryology, Carnegie Institution of Washington, in Baltimore, where he began ongoing studies on Drosophila P element mutagenesis and chorion gene amplification. In 1991 he joined the faculty in the Department of Biological Sciences, University of Southern California, in what is now the Molecular and Computational Biology Program. Professor Tower has been investigating the molecular genetics of aging in Drosophila since 1989, with a particular emphasis on transgenic technologies, hsps, superoxide dismutase, p53 and the role of sexual differentiation. He joined the Editorial Board of BMC Geriatrics in 2007.